AUGUST 18 - EMBARK AT EPICURE
*Please note - the date for this event has been postponed until August 18, 2019. Thank you!
---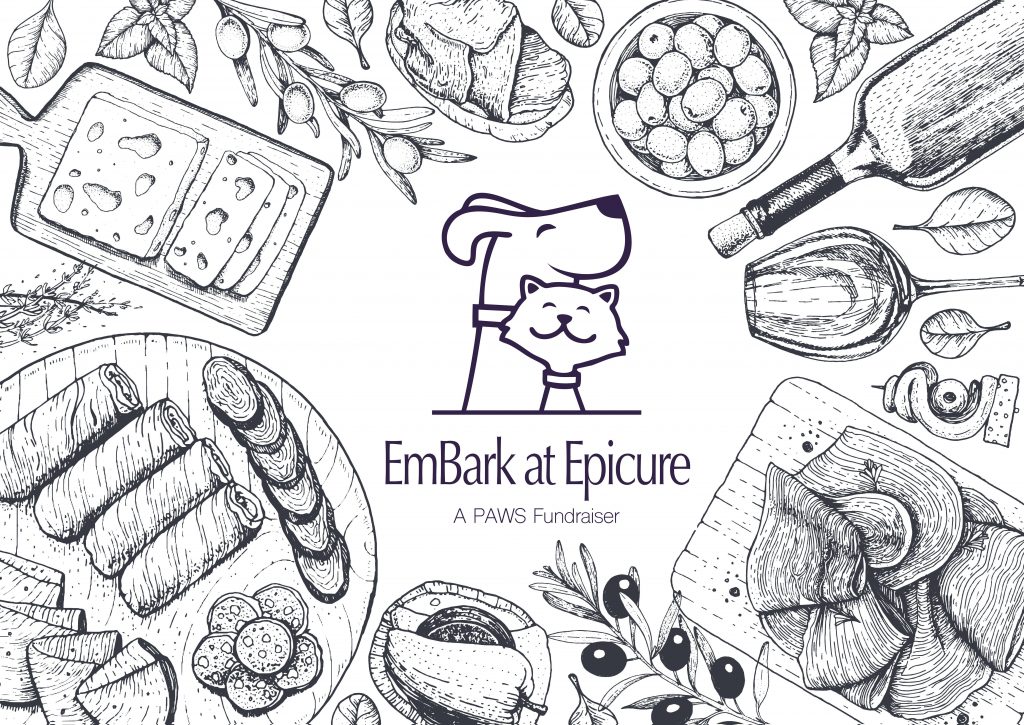 On Sunday, August 18, join PAWS and Epicure for EmBark, a wonderful wine tasting and dinner party. Check out the schedule of events below and select which events you would like to attend. Discounts apply if you would like to attend more than one event during the day!
3:00PM Wine Tasting
4:00PM Wine Tasting
5:00PM Appetizers
6:00PM Dinner
Stay tuned for more details!
+ Visit with some cuddly, adoptable cuties from 3:00-6:00pm!
We'll have our Waggin' Wagon adoption bus onsite!

---