Basic Skills and Developing a Relationship with your new Dog  
Recently adopted a dog from PAWs Shelter and have questions about how to help your dog fit in to your household?  A little rusty on training and need some tips? Each class starts with a survey of participants to see what skills and issues they would like to cover - and that is what we address that day.  Topics might include: How to train basics skills like Sit, Down, Come to me when I call you, and Walking nicely on a leash; Politely interacting with other dogs and people; How to conquer destructive behaviors and boredom with enrichment during the day.
This class is designed for owners of recently adopted dogs OVER 1 year of age without extreme behaviors* around other dogs or humans.
(If you suspect that your newly adopted dog has extremely fearful, reactive, aggressive, or dangerous behaviors, please contact the shelter immediately to obtain help from a trainer personally.  The trainer can assess the dog to see if it's appropriate for classes.)
Class Times: 
Kyle Campus - 9:00am - 10:00am  |  Class Size: 6 
Dripping Springs Campus - 12:00pm - 1:00pm  |  Class Size: 10
Basic Skills and Creating the Perfect Puppy 
Recently adopted a Puppy or young dog and looking for help with training skills?  Have questions about behaviors, interactions between your new pup and other animals or children?  This class offers general training and behavior help so that you can get off to the right start.  Over the course of 4 classes we cover all basic behaviors and can answer questions that are pertinent to your particular living situation.  Topics covered include: Training Sit and Down, Polite House Manners, Basic Come When Called, House and Crate Training Tips, Learning to walk nicely on a leash, Play Skills for the whole family and more.  Classes are held on a rotating basis, so you can start at any time.  This class is designed for recently adopted puppies UP TO 1 year of age.
Class Times: 
Kyle Campus - 10:30am - 11:30am   |  Class Size: 6 
Dripping Springs Campus - 1:30pm - 2:30pm   |  Class Size: 10
KYLE CAMPUS SCHEDULE
500 FM 150 East, Kyle, TX
Kyle classes have been cancelled due to limited space necessary for social distancing during the COVID-19 pandemic.
DRIPPING SPRINGS CAMPUS SCHEDULE
2965 FM 165, Dripping Springs, TX
Saturday, March 21, 2020

ONLINE - Saturday, April 4, 2020*

ONLINE - Sunday, April 19, 2020*
*Link to online class will be sent via email after class registration
MEET THE TRAINER!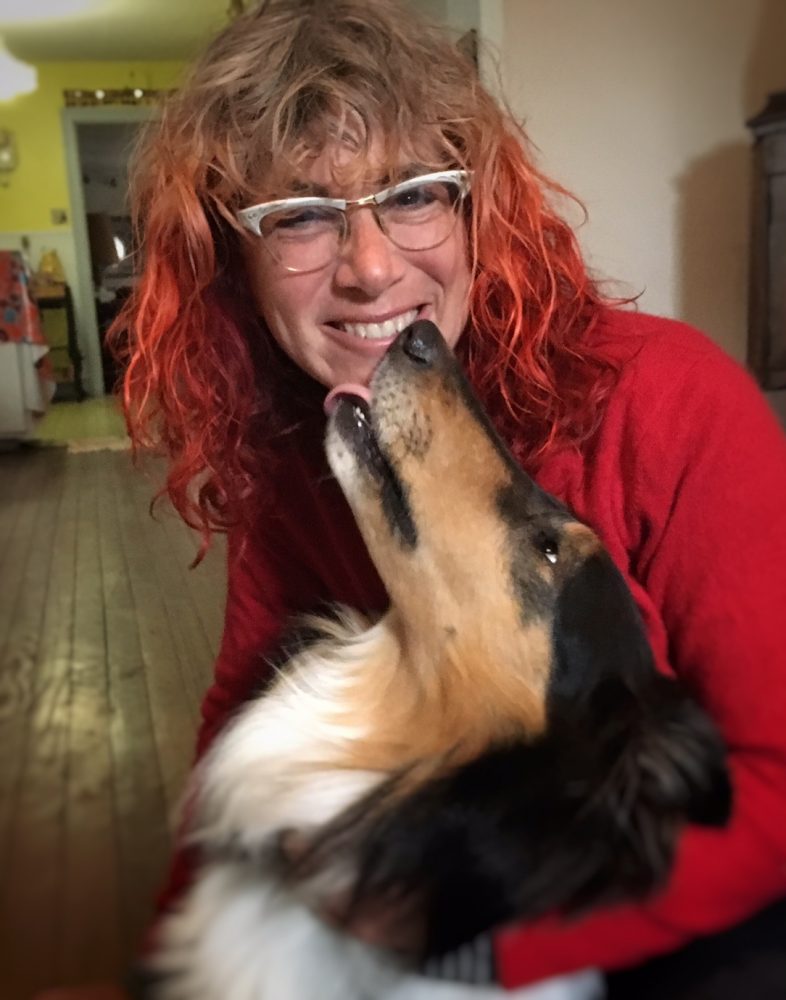 Jyl Hershman-Ross worked in radio for years, using her position to benefit local charities including rescue groups. During this time, Jyl started working with Trainer Lee Mannix as well as studying Tellington TTouch under Linda Tellington-Jones, her sister Robyn Hood and others. Jyl has continued her education in pet behavior and training, working in Australia for a while, and then back in Texas. She is now certified as a CPDT-KA as well as a Level 2 Tellington T-Touch Companion Animal Practitioner.
Jyl helps pets across a variety of behaviors - and especially enjoys puppies (who doesn't?) as well as working with extremely fearful or physically challenged dogs and their people.
Jyl lives with two very sweet and ridiculously easy dogs including PAWS Canines Who Care Therapy dog - Vito - who adores affection and loves being part of the team that brings love and joy to others.
Credentials: CPDT-KA, Tellington TTouch Companion Animal Practitioner L2, Trained Member of the Red Rover Response Team, AKC CGC Evaluator, TTouch Guild Member, Pet Professional Guild Member
---
Questions? Send an email to our trainers at: trainer@pawsshelter.org
*The registration form will load below. It may take a moment. Please select the location you want from the drop down menu.
---