PAWS SHELTER OF CENTRAL TEXAS
A Small Shelter Doing BIG Things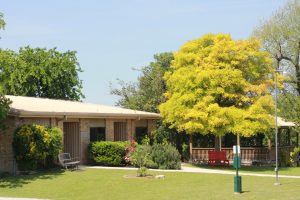 PAWS Shelter of Central Texas (PAWS) was founded in Kyle, Texas in 1986 as a 501 (c) 3 non-profit organization providing care and love to homeless, abandoned, and abused animals in Central Texas. We are a no-kill shelter that believes in second chances! At PAWS, companion animals are given medical attention, care, and love for however long it takes for us to find them a loving home.
PAWS is relentless in our effort to save lives and change lives. Our efforts in that regard include:
Holding offsite adoptions to get the animals out into the community.
Fully vaccinating and microchipping our animals so that they can begin their long, happy lives with their new owners, "fully equipped!".
Visiting local community groups and schools to educate our community on responsible pet ownership.
Making sure that every animal in our care gets the medical attention it needs.
Implementing a Behavior Testing Program which temperament tests all those in our care before they are adopted into the community, allowing for better placement of pets into a new home environment that is best for all.
Spaying or neutering all our animals to further our commitment to be part of the solution in our communities' pet overpopulation problem.
PAWS is more than a "shelter"
While the challenges are great, with the help of your donations and grants, we make a difference in how our four legged friends are treated and, ultimately, make the world a more humane place for all.
PAWS embraces the animals we care for today and plans for those we will care for in the future. We are grateful to all those who help and are part of the solution as we move forward with our mission.
"We envision a time when our Central Texas Community celebrates the human-animal bond, pet overpopulation is solved, permanent homes for all adoptable animals are ensured, and all animal suffering ends."
Please visit us and adopt, foster, donate or volunteer if you can!