KNIGHT IN SHINING ARMOR MEDICAL FUND
A fund designated specifically to help sick and injured pets in our care.
---
As a "No-Kill" shelter, PAWS has adopted a no-animal-left-behind mentality. If a pet is suffering from a treatable medical or behavioral issue, we will always do our best to help. As a non-profit organization, however, it is a tremendous financial burden to do so. We work our hardest to keep these pets safe and both physically and mentally healthy, but there are extraordinary situations that test our limits of care. For, this reason, we have created the Knight in Shining Armor Fund. This fund will allow our supporters to donate specifically to animals whose care would otherwise be beyond our means of helping.

---
Hope and Uma came from the same living situation. To say they have had it rough is an understatement. Hope and Uma were among 26 dogs living in one house. They were isolated and not well kept. These beautiful girls were under socialized and scared when first coming to PAWS but have really blossomed in our care.
The lack of basic veterinary care while in their former home led to both of these sweet, shy girls arriving at PAWS with advanced heartworm disease. They are currently undergoing treatment and are on their way to recovery. In addition to the costly heartworm treatment, Hope will need dental surgery to correct broken teeth that are causing her pain and could lead to further heart trouble in the future.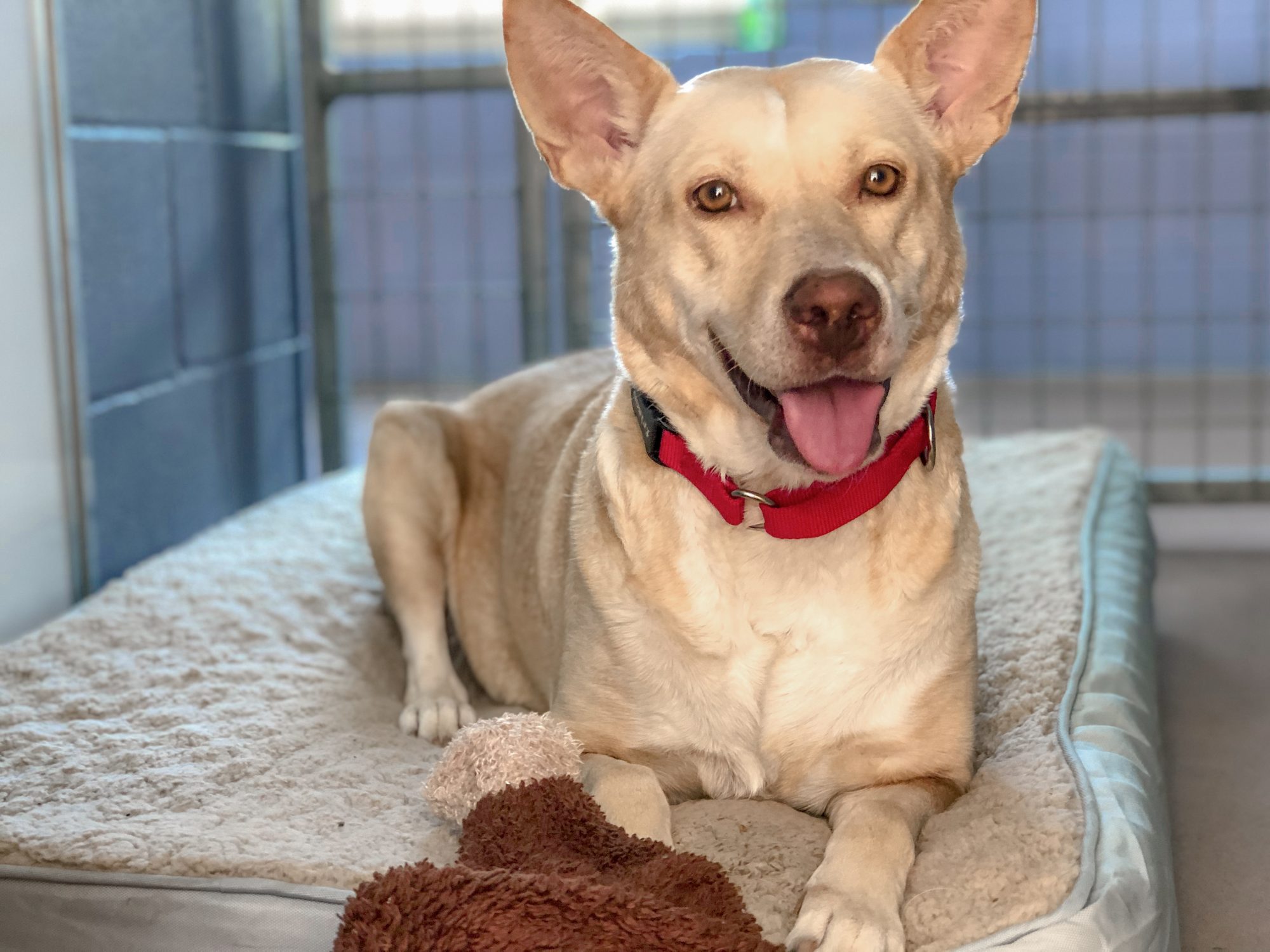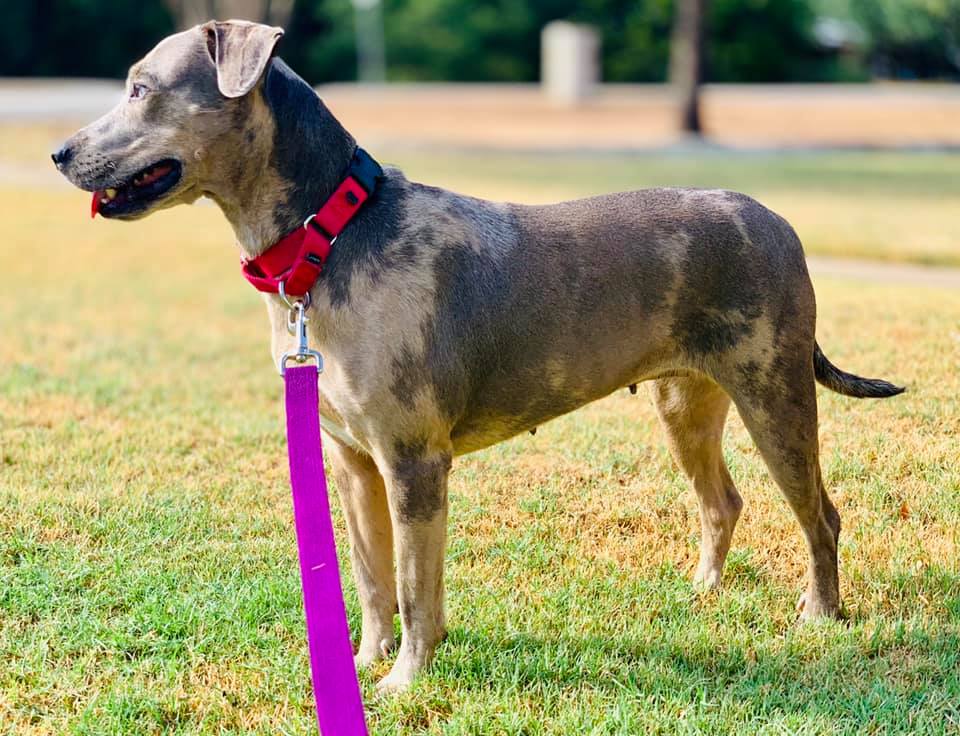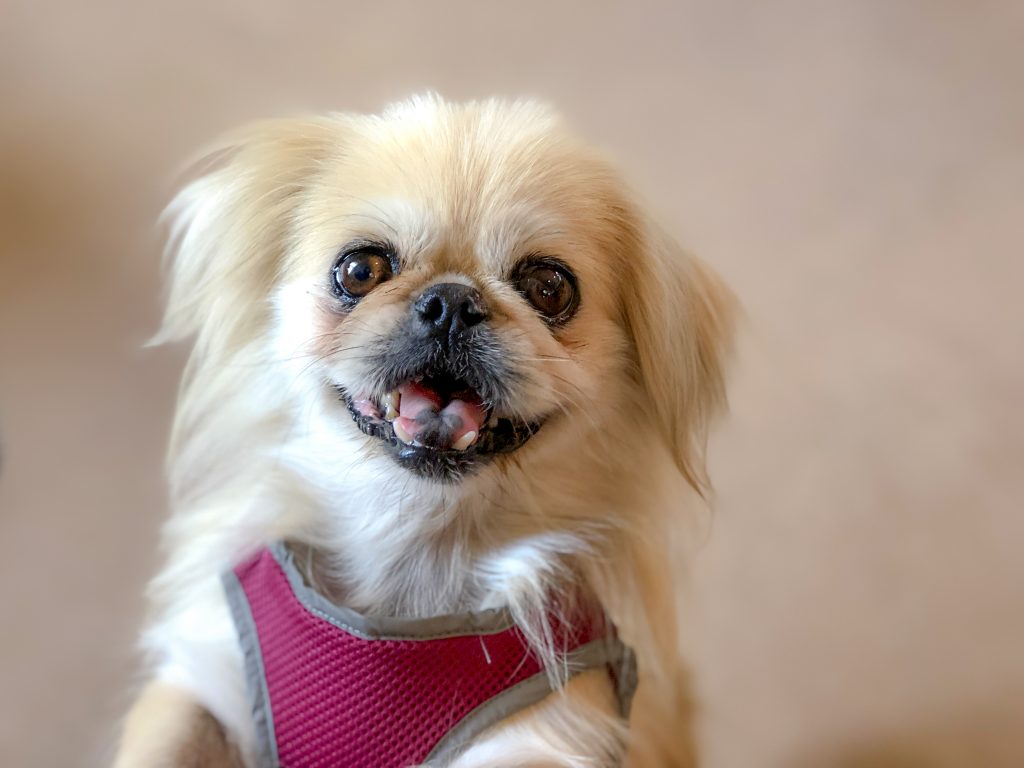 Bunni was brought to PAWS after showing up late one night at a Good Samaritan's rural, country home. They searched for an owner to no avail despite the fact that Bunni was in rough shape. She was matted and filthy but worst of all, she appeared traumatized. 
In fact, when Bunni arrived at PAWS, she was nearly catatonic and completely shut down. We've rarely encountered dogs quite so detached. In addition to all of this, Bunni is heartworm positive.
Despite all of this, her spirit has triumphed and Bunni has become a normal little goofball that thoroughly enjoys human affection! She has begun the first phase of her heartworm treatment and is on her way to a better life!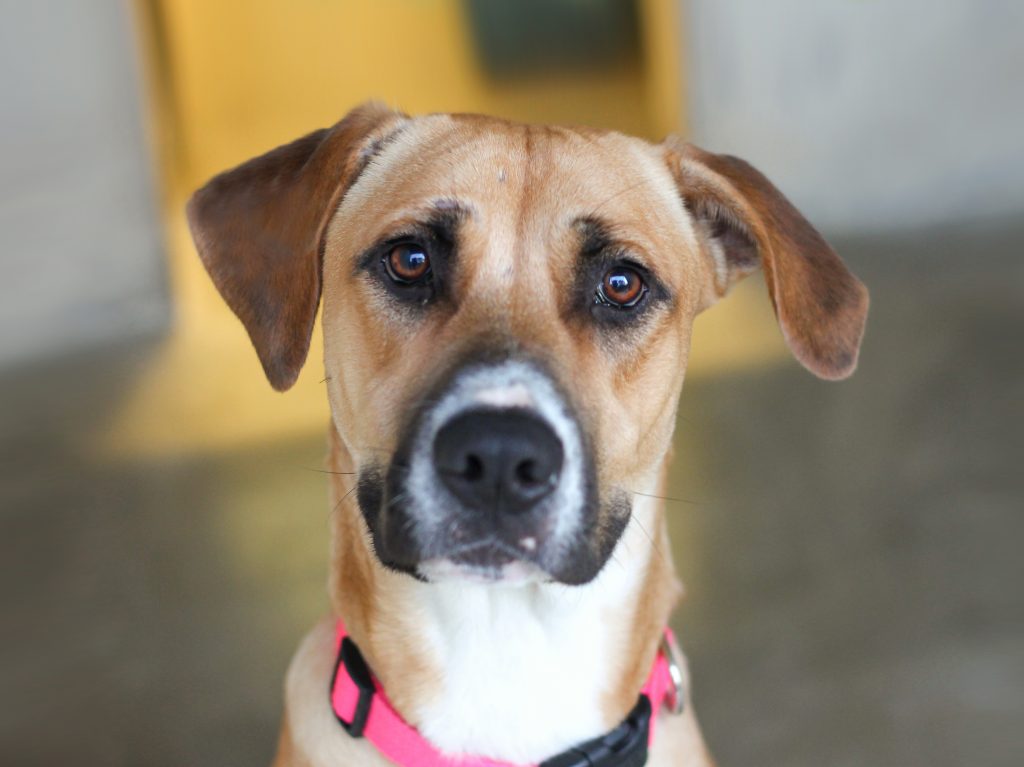 Cha-Cha was adopted more than three years ago. Obviously, when we send a pet home, we do everything we can to ensure they will be taken care of and treated right for the rest of their life.
Unfortunately, that isn't always how it turns out. Cha-Cha was recently returned to our care through no fault of her own. When she left us back in 2016, Cha-Cha was in excellent health. Sadly, she is now heartworm positive and will be undergoing treatment immediately.  
Our hope and goal are to do everything in our power to make the rest of Cha-Cha's life amazing and find her a forever family after she kicks these heartworms to the curb!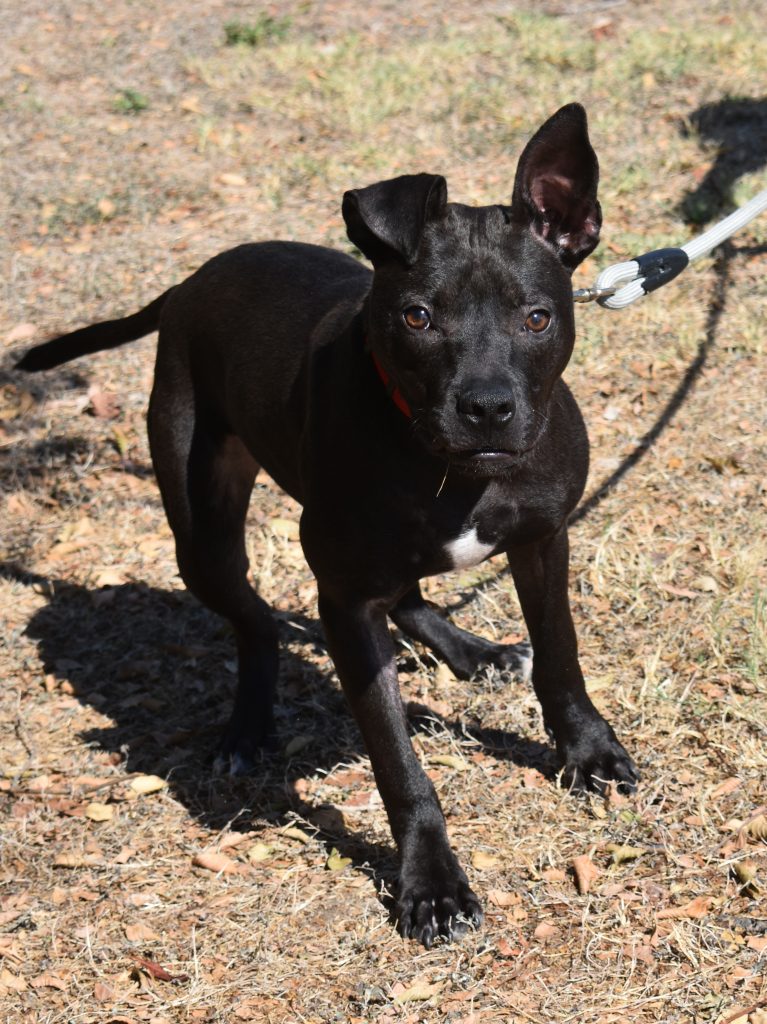 Beowoof came to PAWS by way of transfer from a municipal shelter. Once he arrived, he began showing odd neurological issues - like a stiffened walk and periodically falling over. This escalated into much more serious and distressing problems, including seizures. Beowoof was taken to the veterinarian where they worked to find an answer to his ailments. 
He was treated for what doctors initially thought were rare side effects from medication he had been given at the other shelter. After no improvement, expensive testing was done to reach a final conclusive diagnosis.
Beowoof has Toxoplasmosis. This parasitic infection can cause a litany of terrible symptoms, including the neurological symptoms he had been showing. He has since begun a treatment regimen that is showing promising signs of improvement for this sweet, funny boy. 
---
Shiner is an 8 year old hound mix that found his way to PAWS after his owner became too ill to care for him. He is the goofiest and sweetest boy anyone will ever meet. Shiner is great with other dogs, cats, and people of all ages. Shiner is also potty trained. He really is the whole package.
After being at PAWS for some time, staff noticed a minor limp. After receiving some radiographs from a vet, it was determined that Shiner had suffered from a tear of his cruciate ligament, aka his ACL. He will need surgery as soon as possible as without repair, Shiner is at risk to tear his cruciate ligament in his other leg.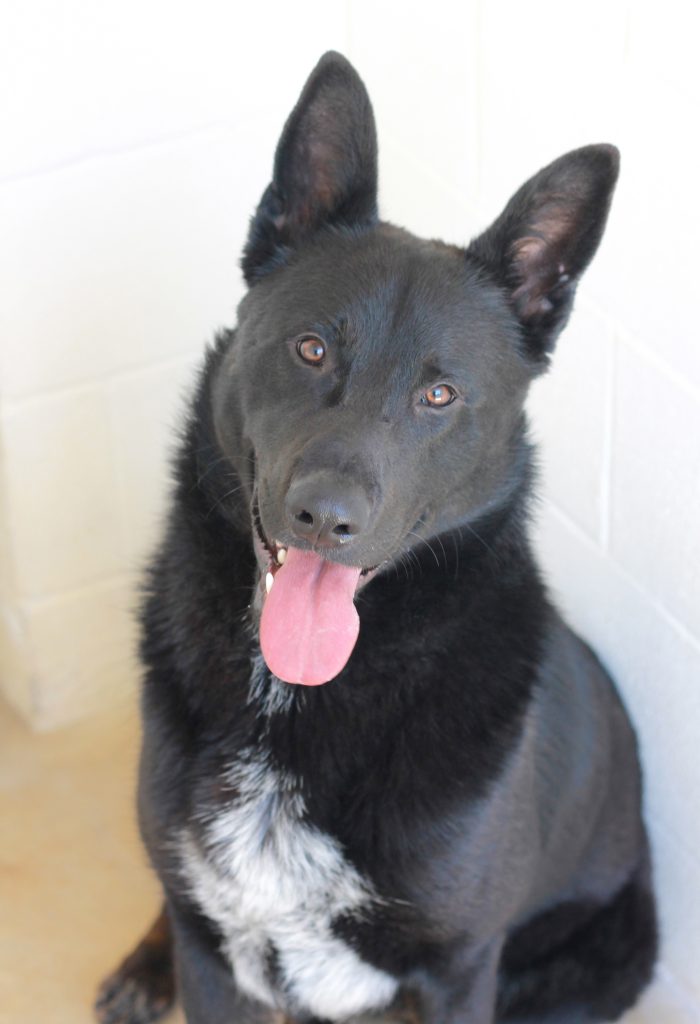 Poor Holt just wants to be a big, bumbling, rambunctious, fun-loving,  puppy.
Unfortunately, Holt's right hip isn't able to move fully due to an injury he incurred before arriving at PAWS. He needs a Femoral Head Osteotomy, a surgery which would release pressure inside his hip and give him back his full range of motion.
Holt is an energetic sweetheart who is ready to get out in the world and run and play with the best of them! With this surgery, he will once again be able to play to his heart's content!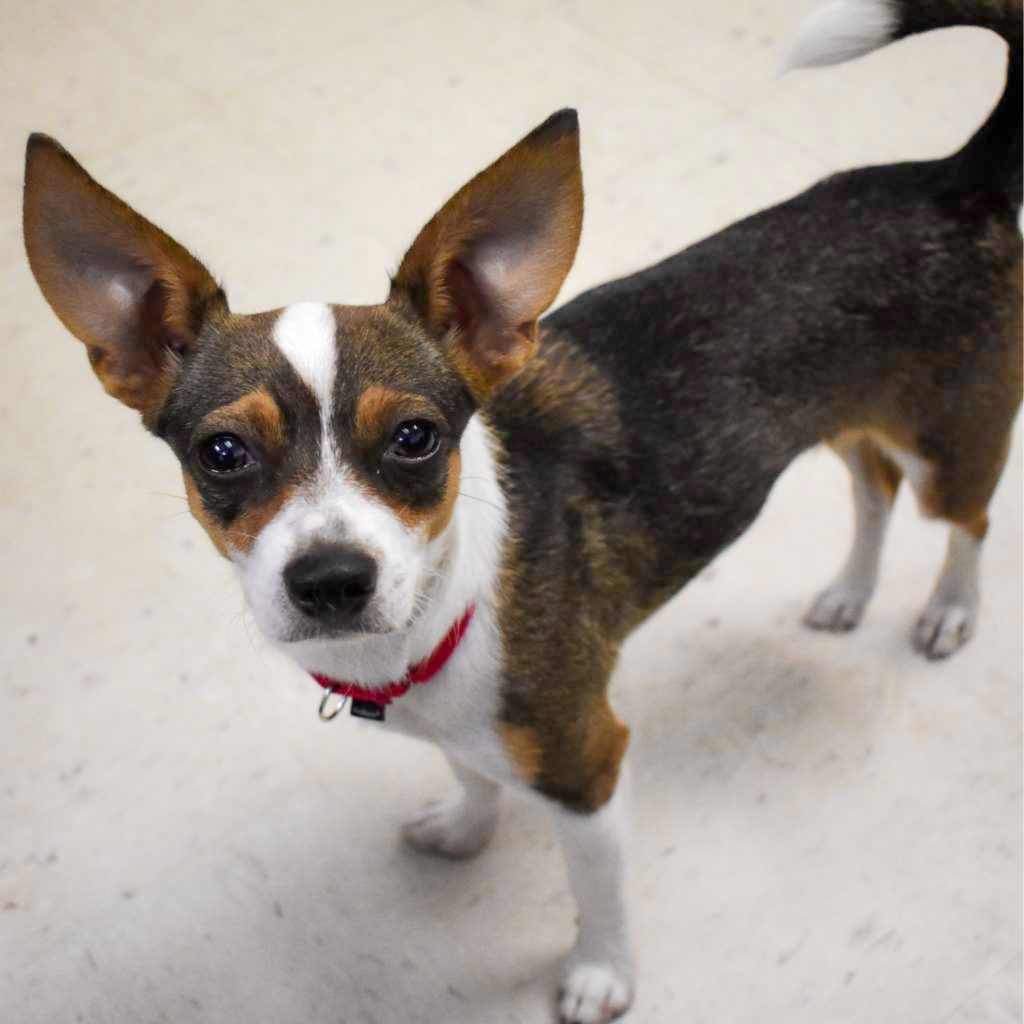 Jellie is brand new to PAWS and decided her first order of business is to start showing signs of weakness in her back, right leg. She doesn't appear to be in pain but we know that dogs can be very good at concealing discomfort.
Jellie will need x-rays soon to see exactly what is going on in her hips and legs. We're hopeful that surgical intervention won't be necessary but we also know that there is a very good possibility it will be.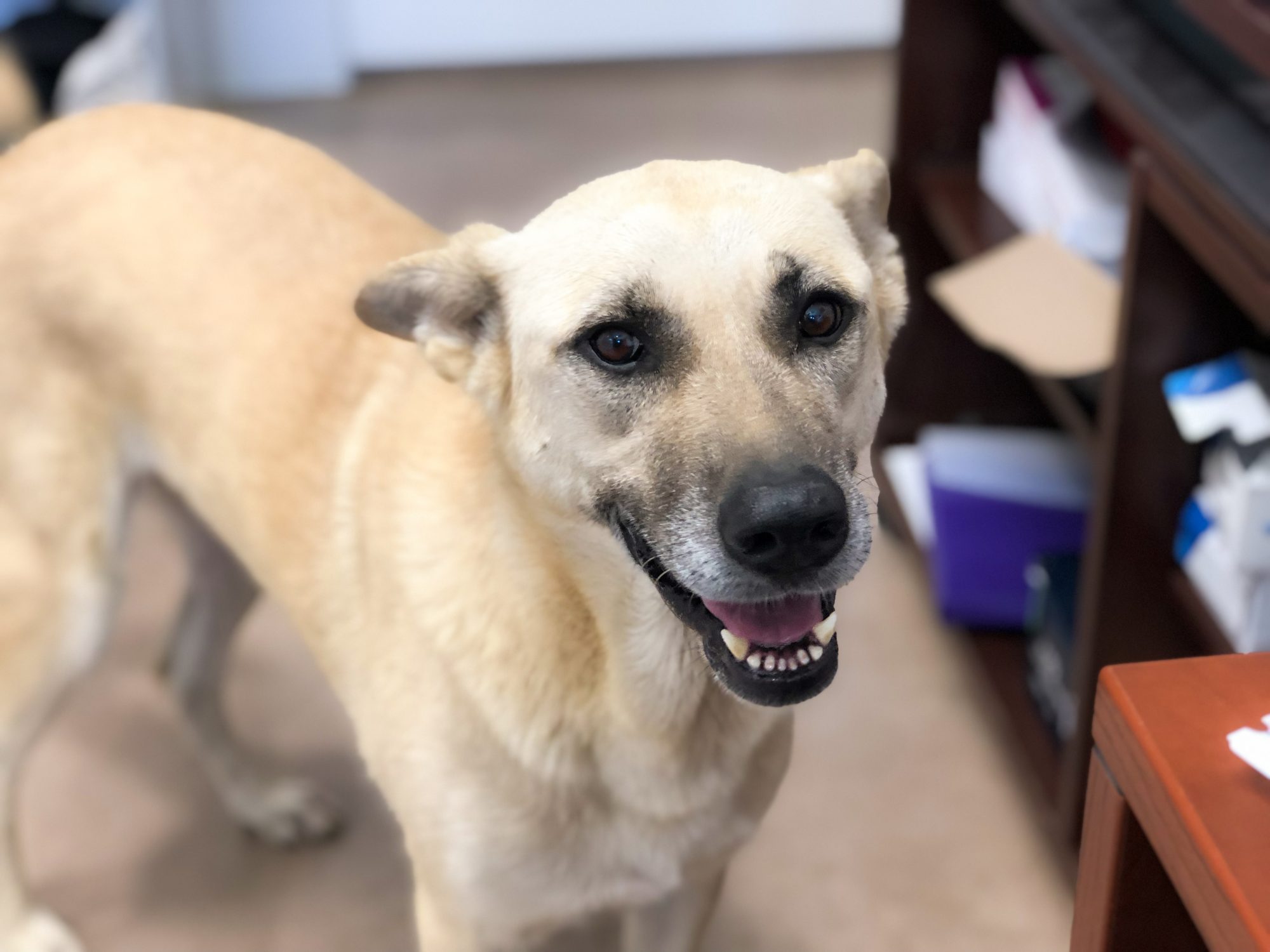 Hi, I'm Laika ("lie-kuh")! I'm a very loving older girl. I originally came from Lebanon and was flown in a big airplane overseas in hopes of finding my forever home here in the US of A.
Now that I'm here at PAWS I can finally focus on myself. First things first, really need help with my teeth. One of my upper canines is in terrible shape and needs to be removed. The rest of my teeth are ok but could certainly use a good cleaning. Since I'm a big girl, it will cost a bit of money to get my teeth fixed up and have me ready for my new home.
Laika will need at least one tooth extracted and a full dental cleaning to help keep her healthy and give her the best quality of life.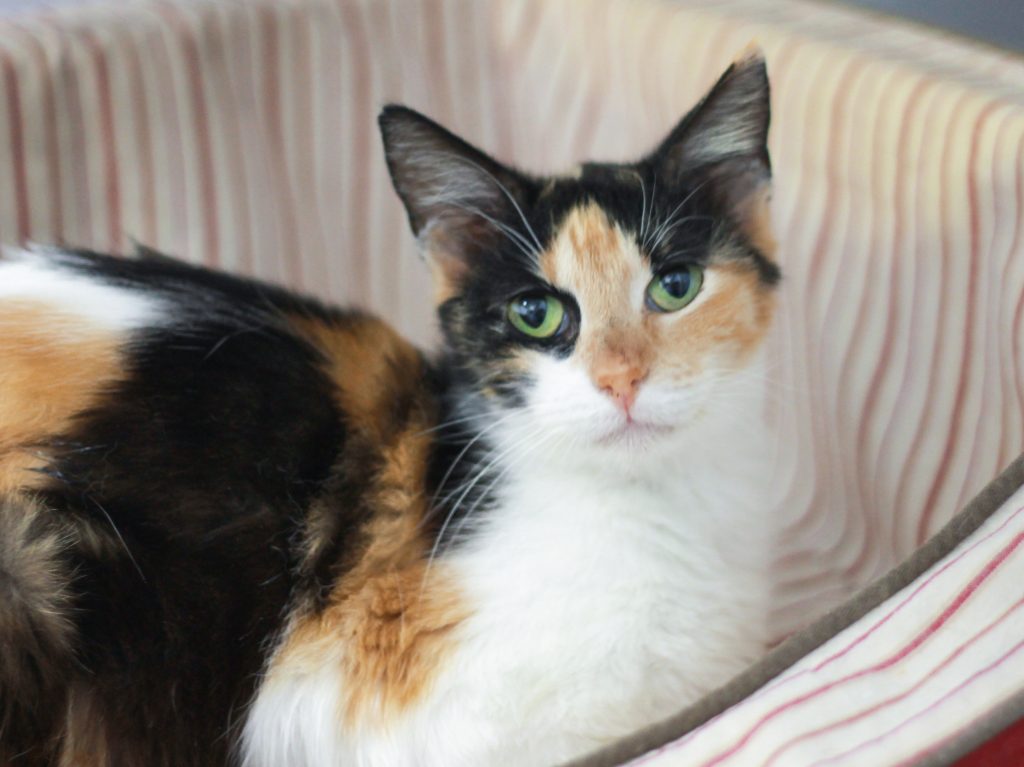 What appeared to be manageable dental issues turned into something much more. Gianna was returned to us because her adopter was worried she wasn't eating enough. After a quick dental exam, it was clear she had stomatitis. 
Gianna was taken to a veterinarian where they discovered the dental disease was far reaching and causing her extreme pain and discomfort. The disease was so pervasive, the veterinarian concluded the best and only way to help her was a full mouth extraction.
Although this was extreme, we knew that it would help her in the long run. She is now able to eat soft food and is feeling much better!
---
---
MEET KNIGHT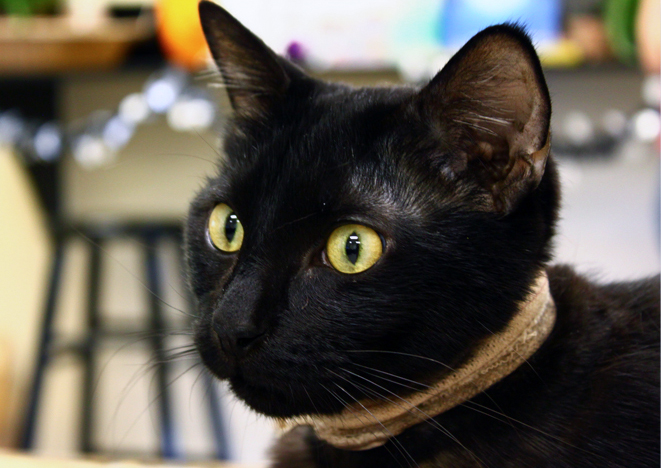 This amazing kitty was transferred from an uncertain future at a municipal shelter, to PAWS in June of 2013. After arrival, it became clear that Knight was not in the best health. What began as a simple upper respiratory infection, quickly turned into a desperate situation when he came down with a dangerously high fever.
Knight was rushed to the vet where he was given antibiotics and a detailed regimen of care. After five days, his fever broke and things began to look up. There was just one problem - Knight refused to eat. The shelter staff began force feeding him every three hours over the next month. Although this was what the doctor ordered, Knight was showing no signs of improvement - in fact, he was getting worse.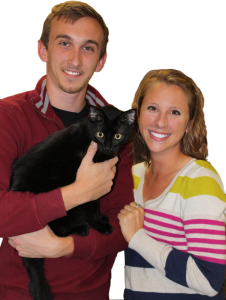 Knight's anorexia was causing him to slowly go into liver failure. Knight was taken back to the doctor and had a feeding tube surgically placed. He was at his lowest point and no one was sure what his fate would be. After the feeding tube was in, Knight spent his days at PAWS being cared for by the staff and his nights in a foster home.
After what felt like an eternity, and cost a small fortune in medical bills, Knight took his first bites on September 25th - three months after his hunger strike began! Today, Knight is a happy and healthy cat resting comfortably in the loving arms of his new family!
By contributing to the Knight in Shining Armor Fund, you afford PAWS the opportunity to treat pets like Knight and see them through to their forever homes.