Donations are what keep our shelter doors open. Your contributions will directly impact the lives of homeless animals at PAWS.
How will your donations help?
$1,000– Spays/neuters 14 dogs and cats
$500– Provides complete vaccinations for 20 dogs or cats
$250– Provides flea prevention for 20 animals
$100– Provides monthly heartworm prevention for 20 dogs
$50– Provides treatment of 2 animals for Kennel Cough/Upper Respiratory Infection
---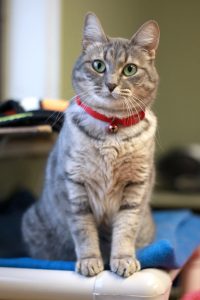 Monthly Giving
Be a Fur-Ever Friend for PAWS Shelter of Central Texas' homeless dog's and cats by participating inmonthly planned donations. It's simple! You never have to remember to write a check or mail an envelope and you determine the amount thatyou would like to contribute monthly. Giving regularly allows you to have a greater impact on the welfare of animals by breaking down a generous total contribution into monthly amounts that fit your charitable giving goals and it allows us to plan ahead.
Why schedule monthly donations?
You will help fund vital PAWS programs like the Cell Dog program or building our new shelter.

Your contribution is a dependable source of income for PAWS Shelter of Central Texas and allows us to budget for the future.

Your monthly gift will help us continue to provide animals in our care with essentials such as food, toys and beds, and veterinary care.
---