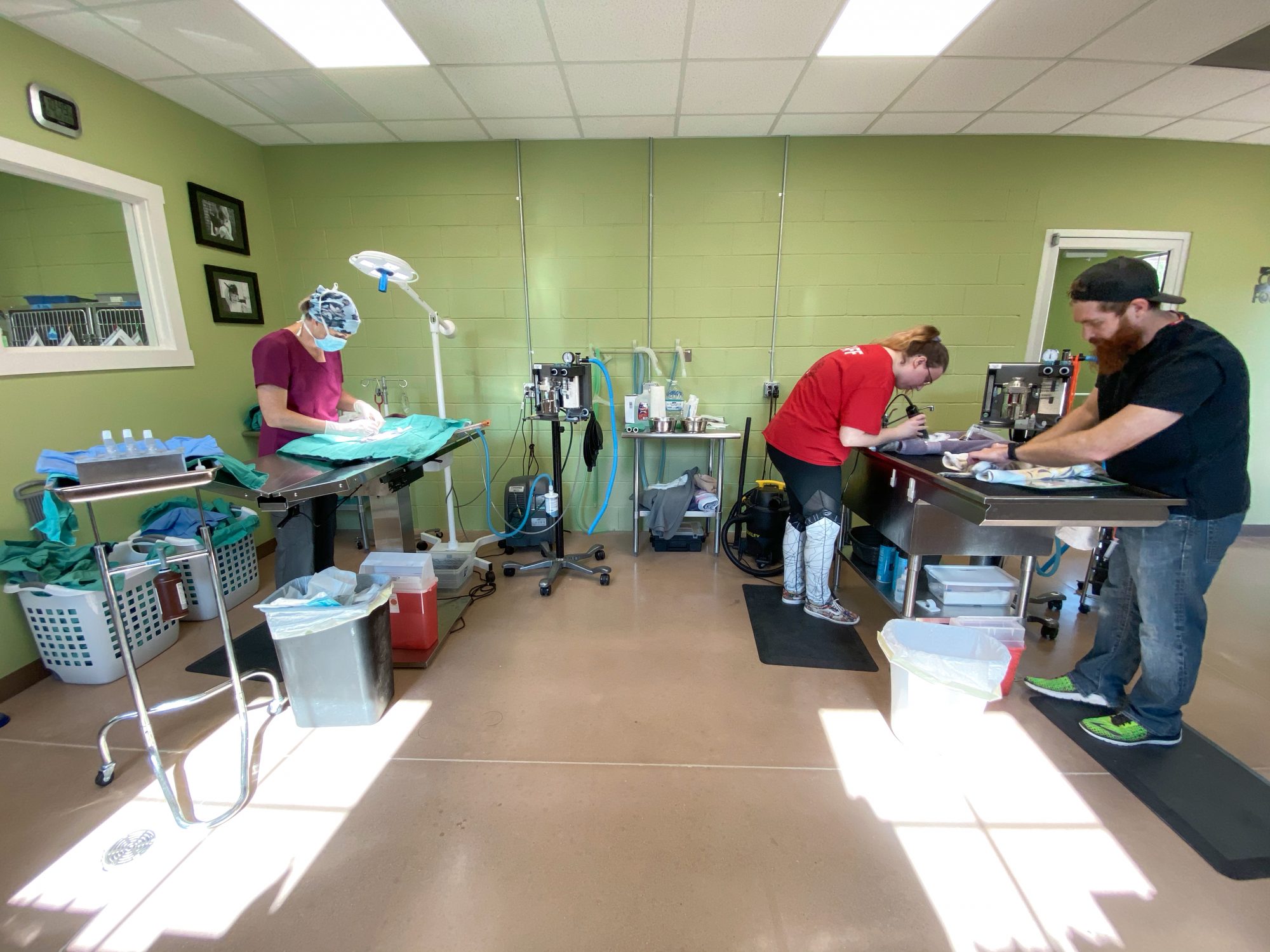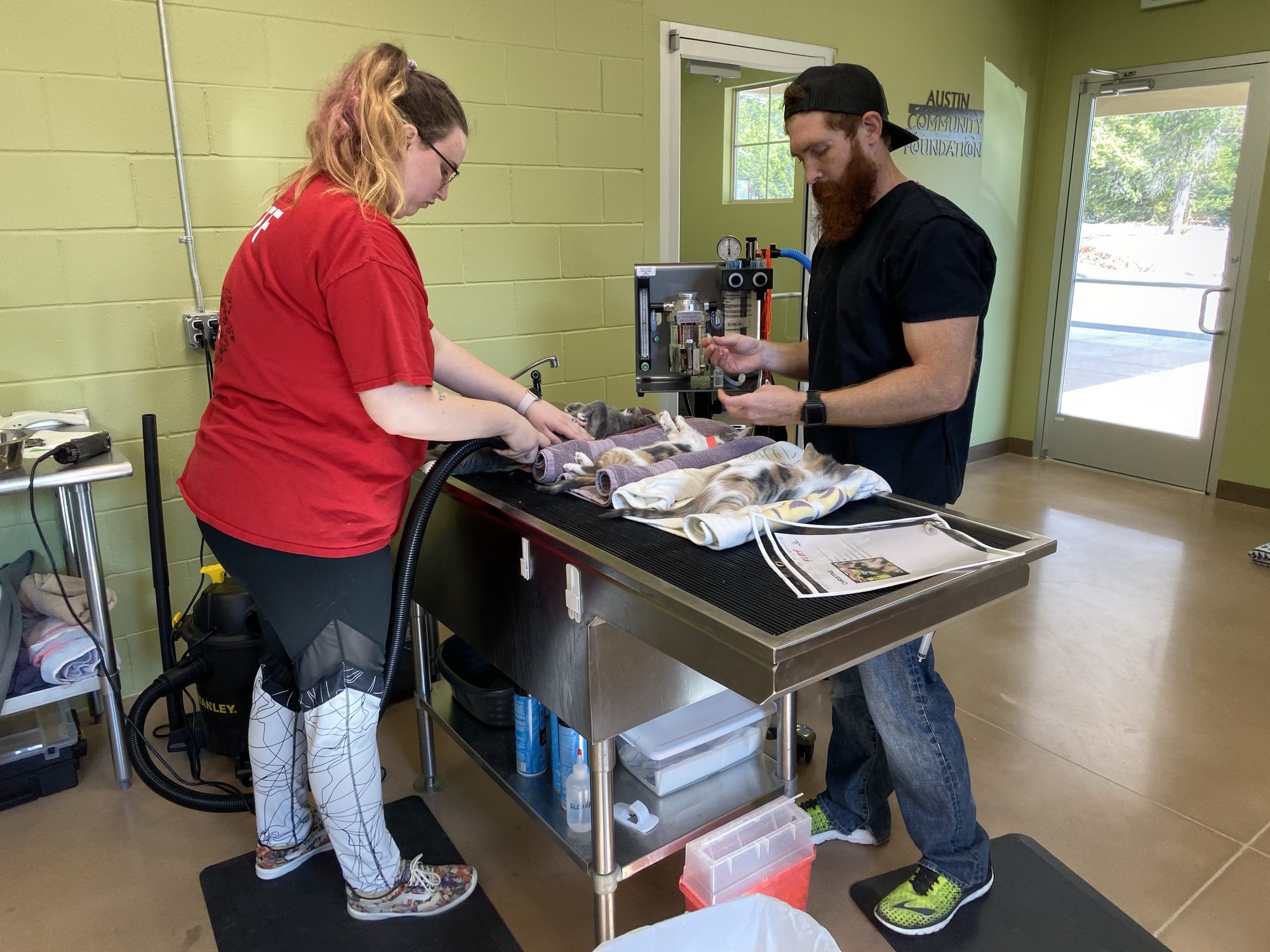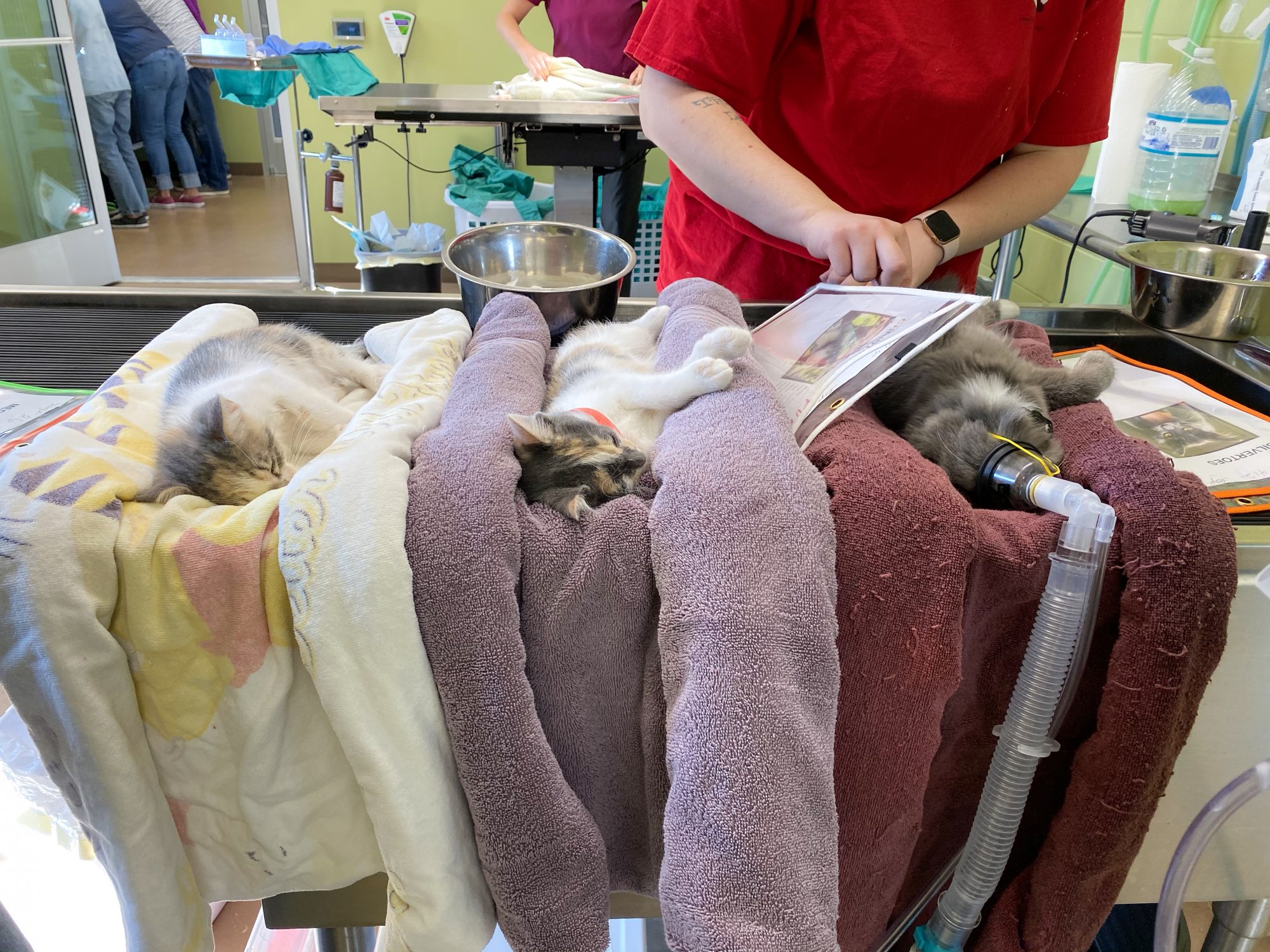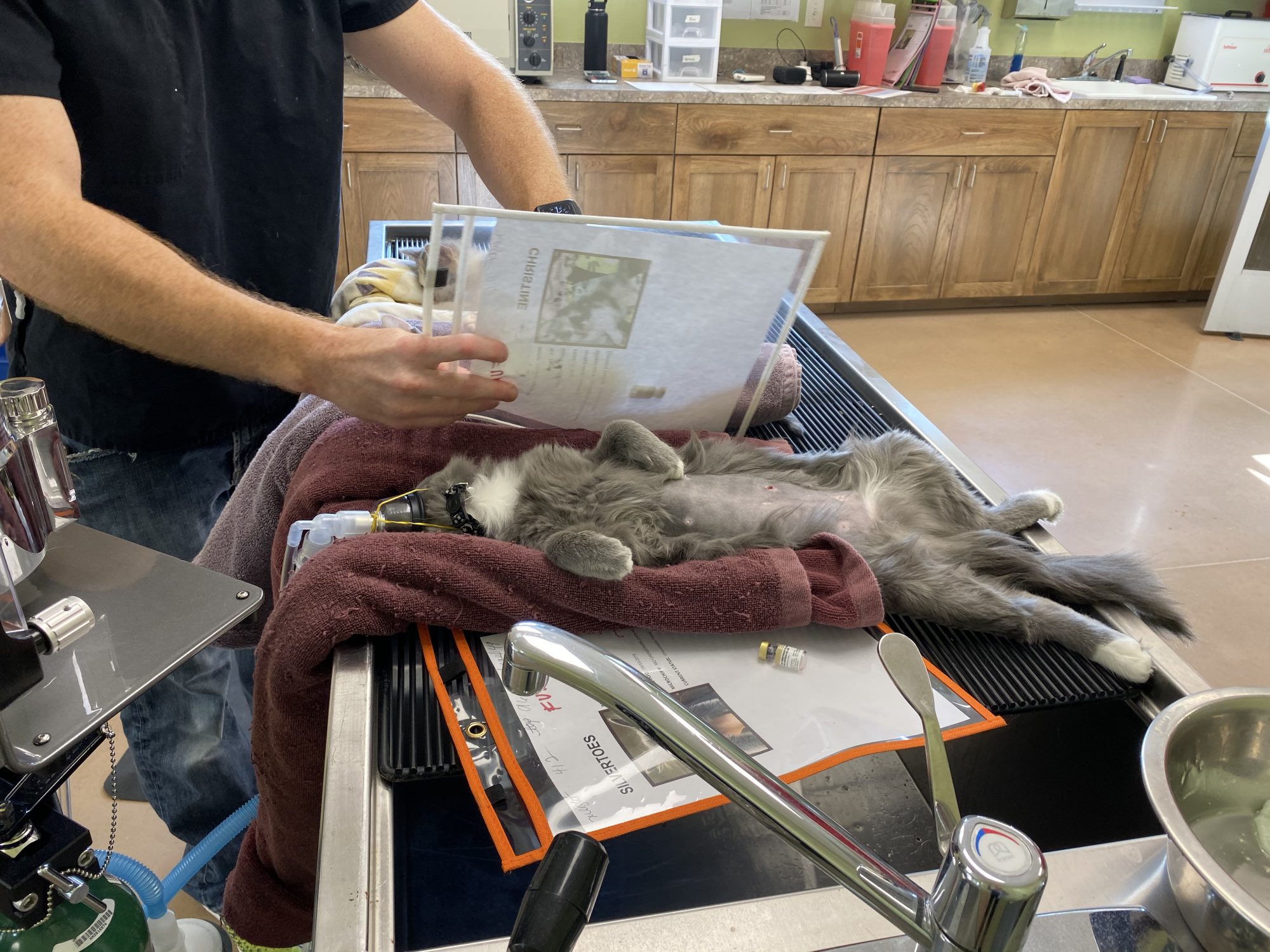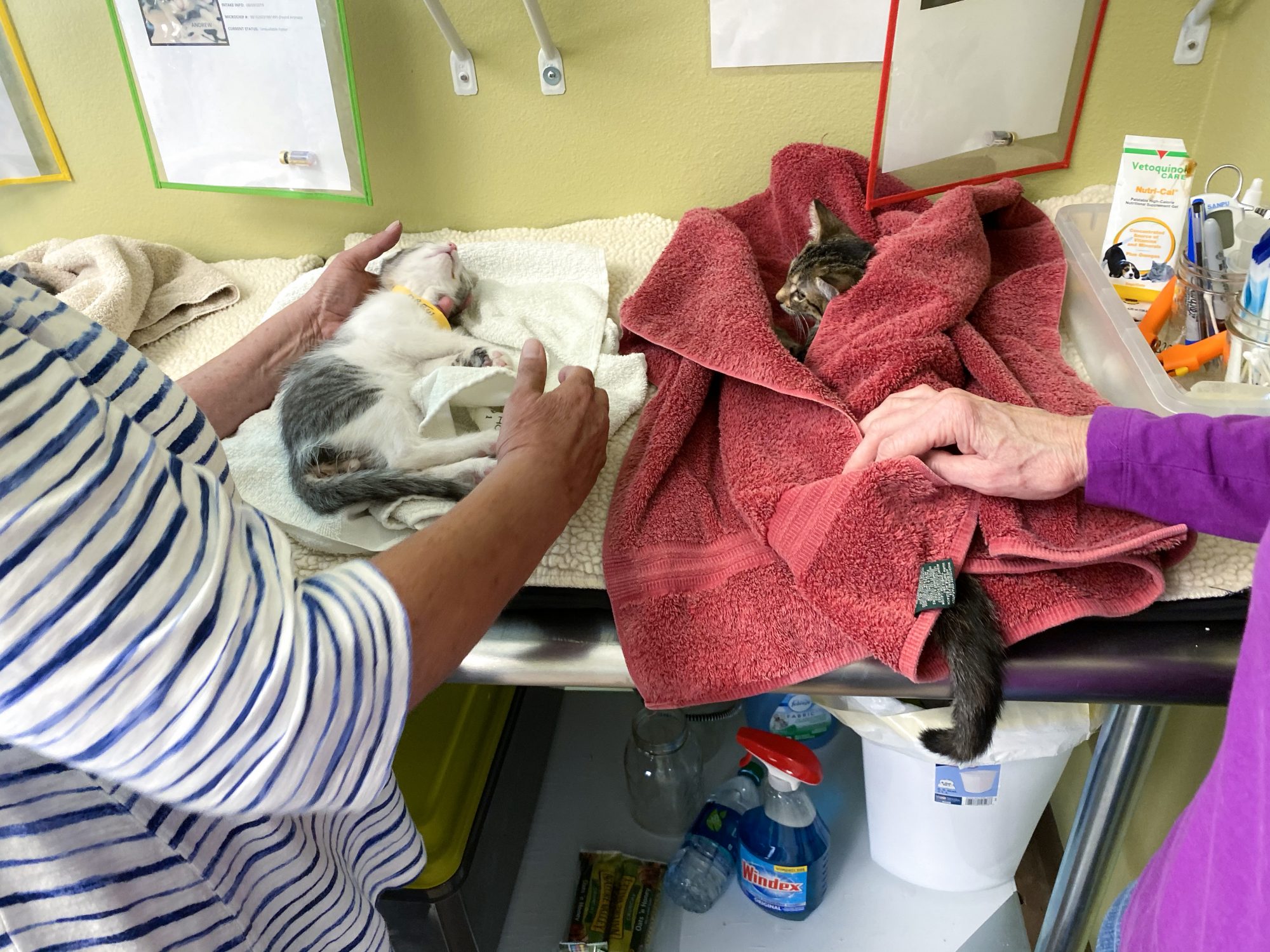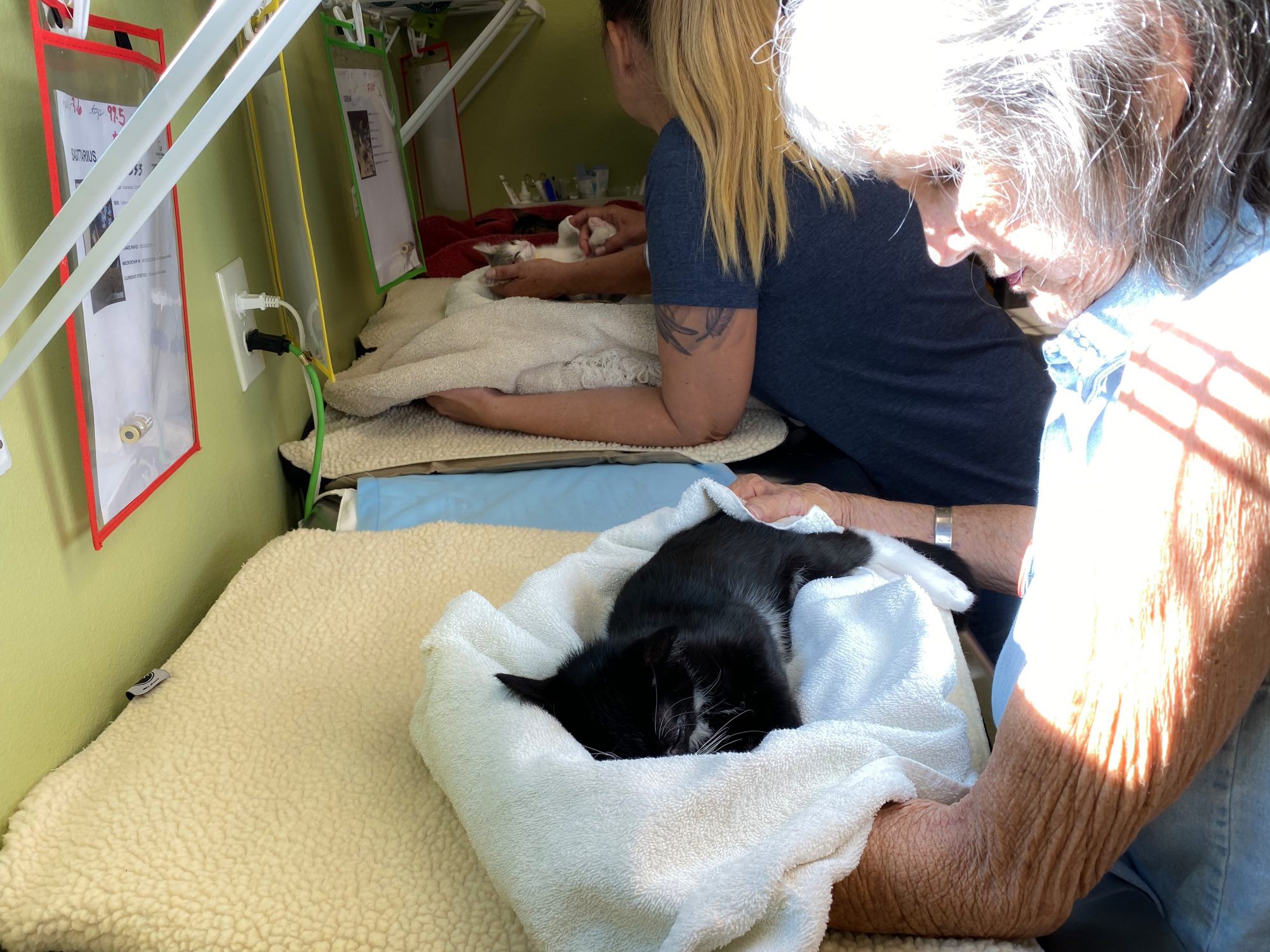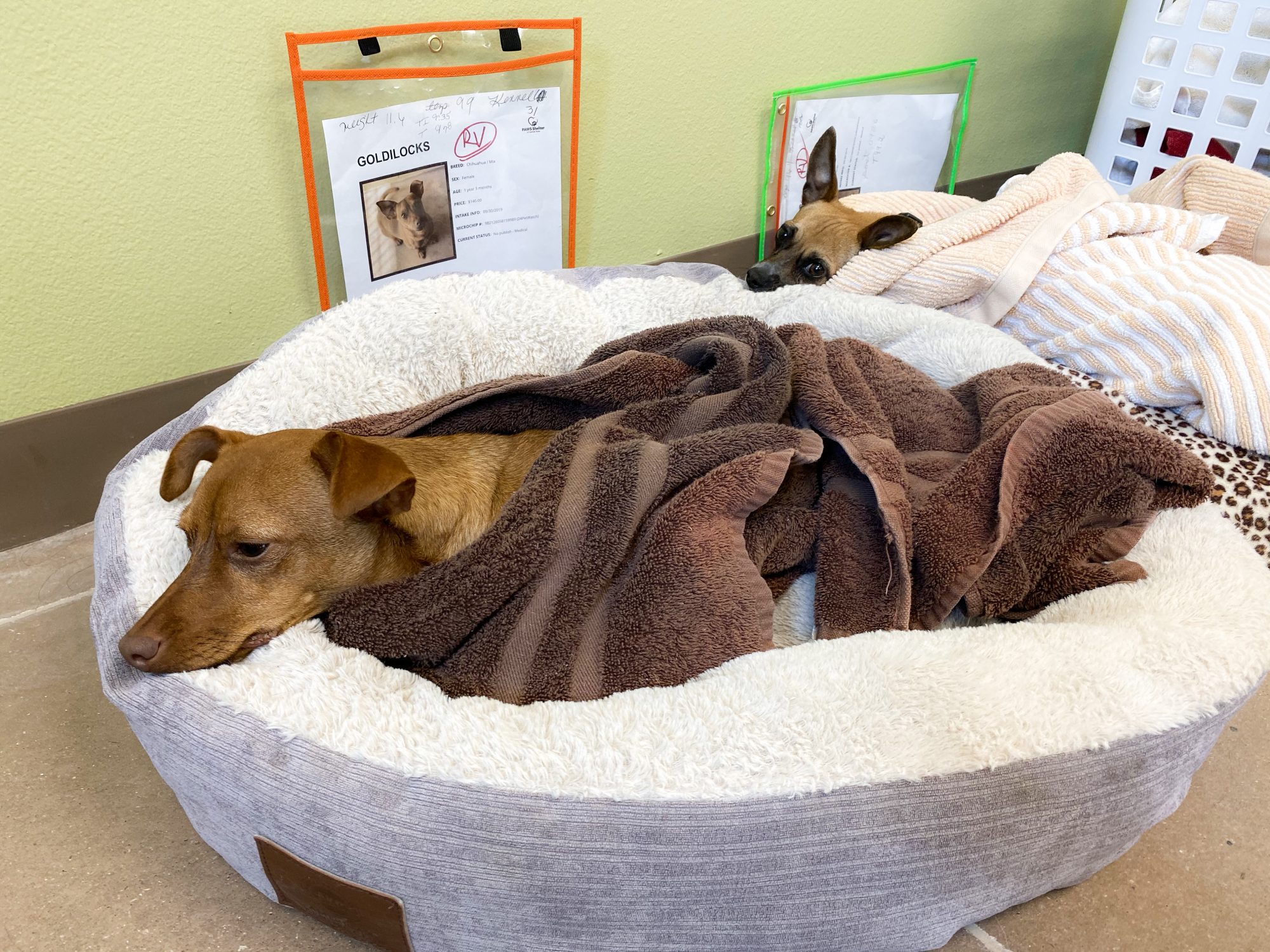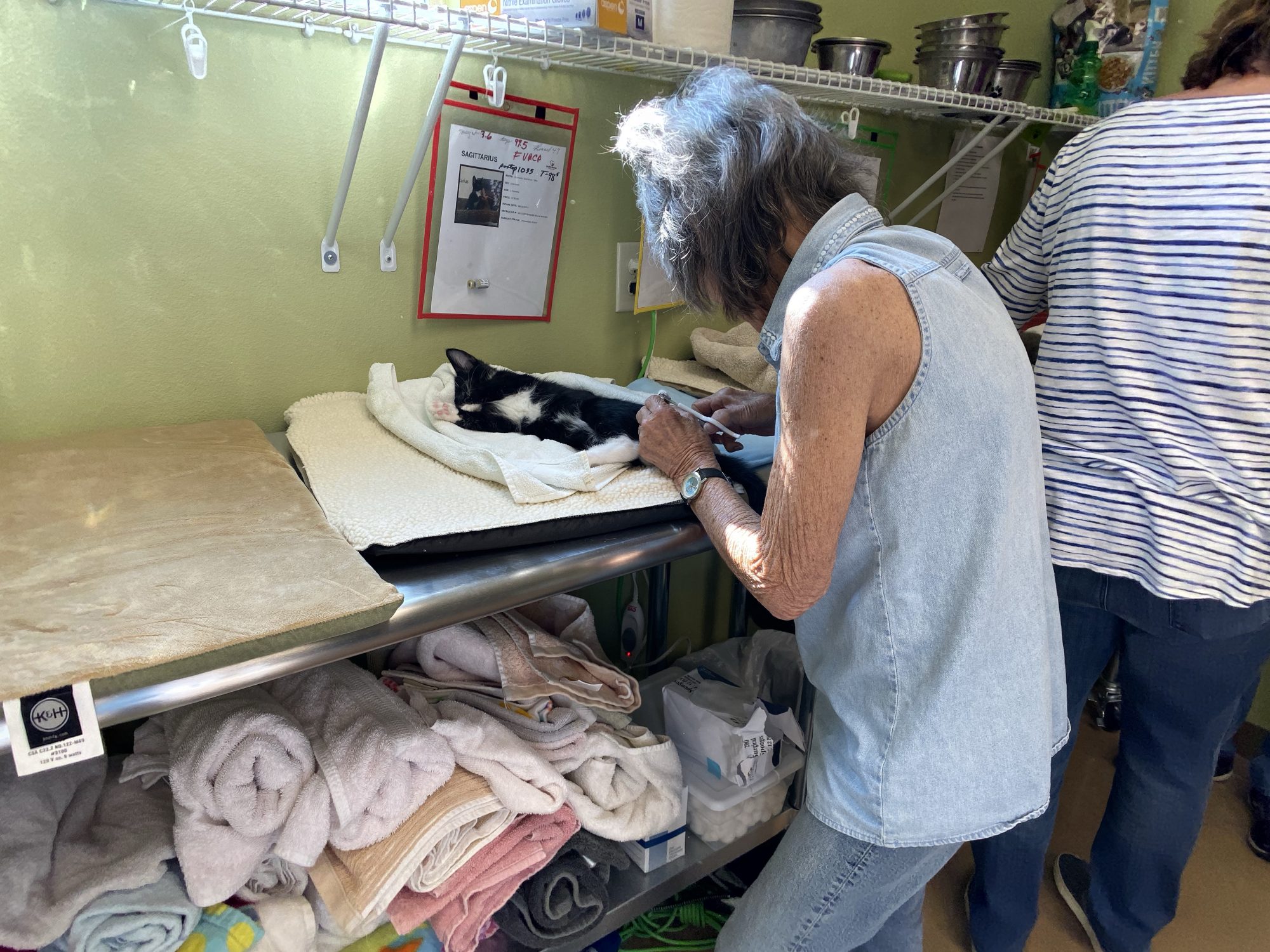 While the doctor works, Andrew, our lead vet tech, and his vet tech assistant prep the next animals for surgery.
Three kittens getting prepped for surgery. On an average day, we spay and neuter between 20-25 kittens, puppies, dogs, and cats.
All shaved and ready to be scrubbed for surgery.
After surgery, our volunteer recovery team help keep the animals warm and cozy while ensuring they wake up from anesthesia without issues.
Keeping a close eye on their recovery progress.
Recovering nice and warm.
Nail trims are easy work on a sleeping kitten.