2654 ANIMALS HAVE PASSED THROUGH OUR SURGERY CENTER ON THEIR WAY TO A NEW AND BETTER LIFE!*
We have been able to provide spay, neuter, or other minor surgery to thousands of dogs and cats in our new surgery suite since we opened our Dripping Springs location in 2019.
In the past, scheduling, coordinating, and transporting animals to surgery was complicated and limiting – especially during puppy and kitten season!
Having this central surgery location has eliminated the "traffic jam" often encountered when attempting to get large amounts of animals adoption ready. This kind of progress for minor surgeries allows us to rescue more animals than ever!
Although the surgery center helps save lives and money, there is still a substantial cost to this kind of progress. If you would like to see PAWS continue this life-saving program, please consider donating to this very worthy cause.  
DONATE HERE!
---
The surgery numbers mentioned in this video are as of October 2020.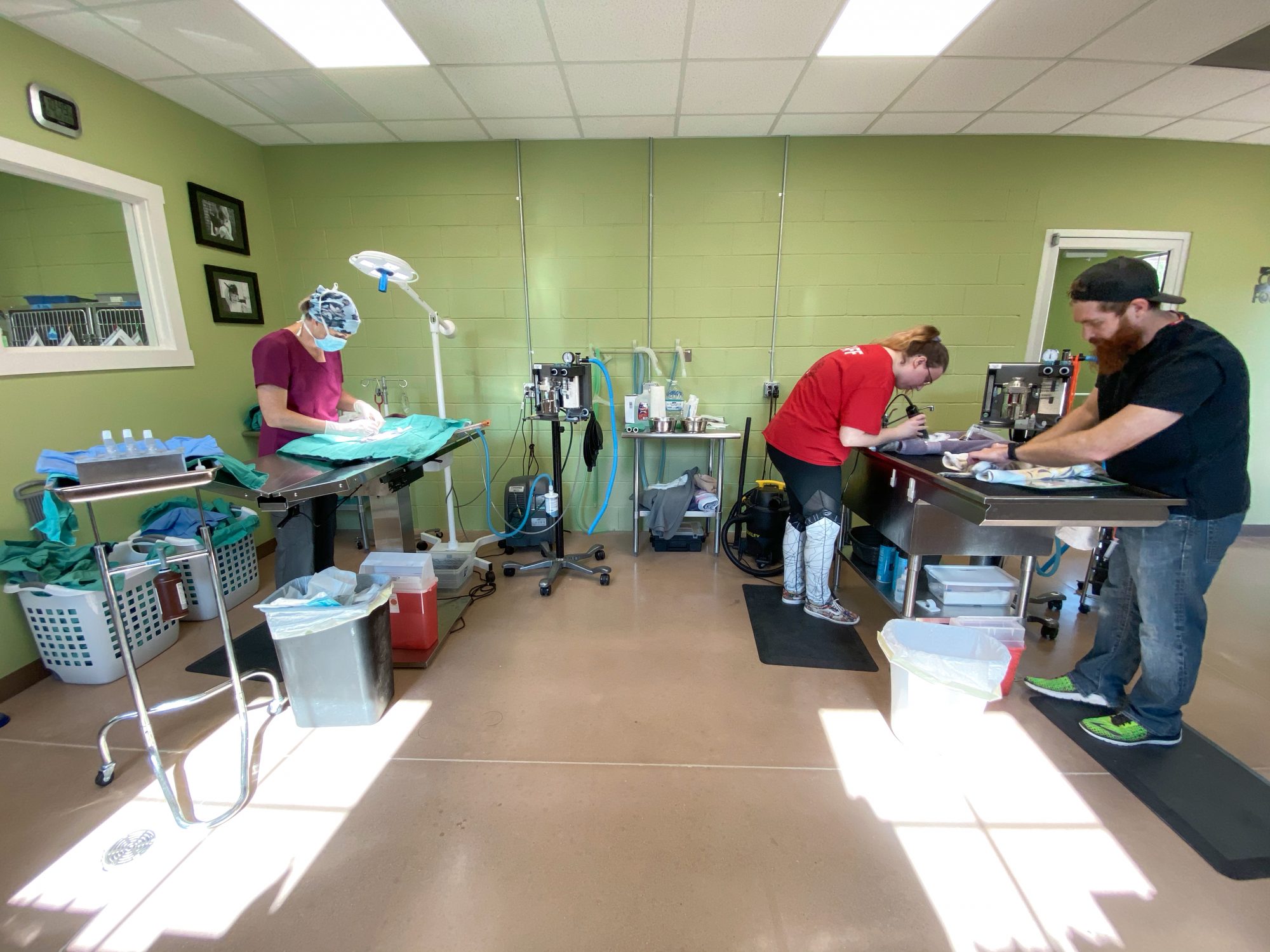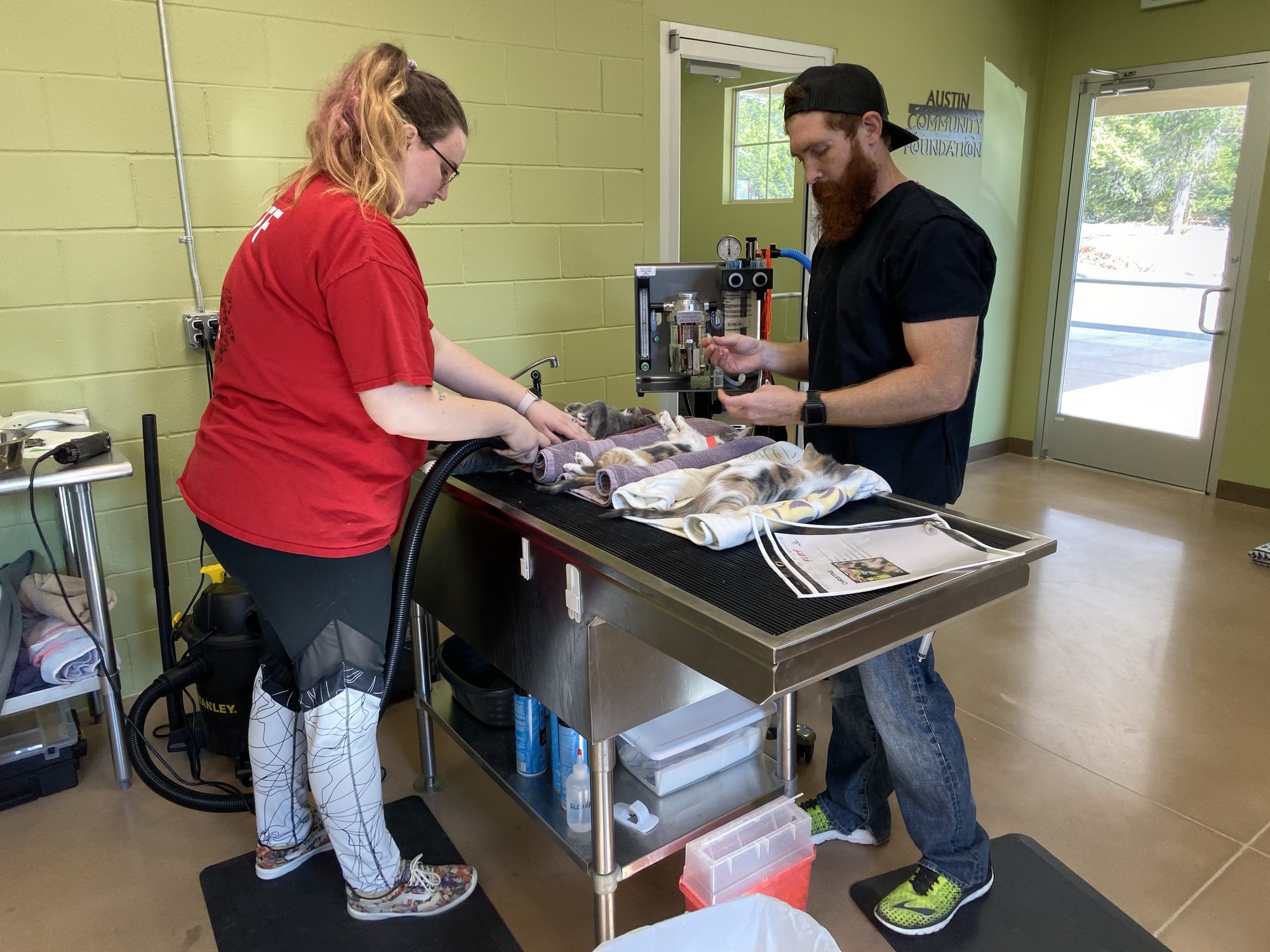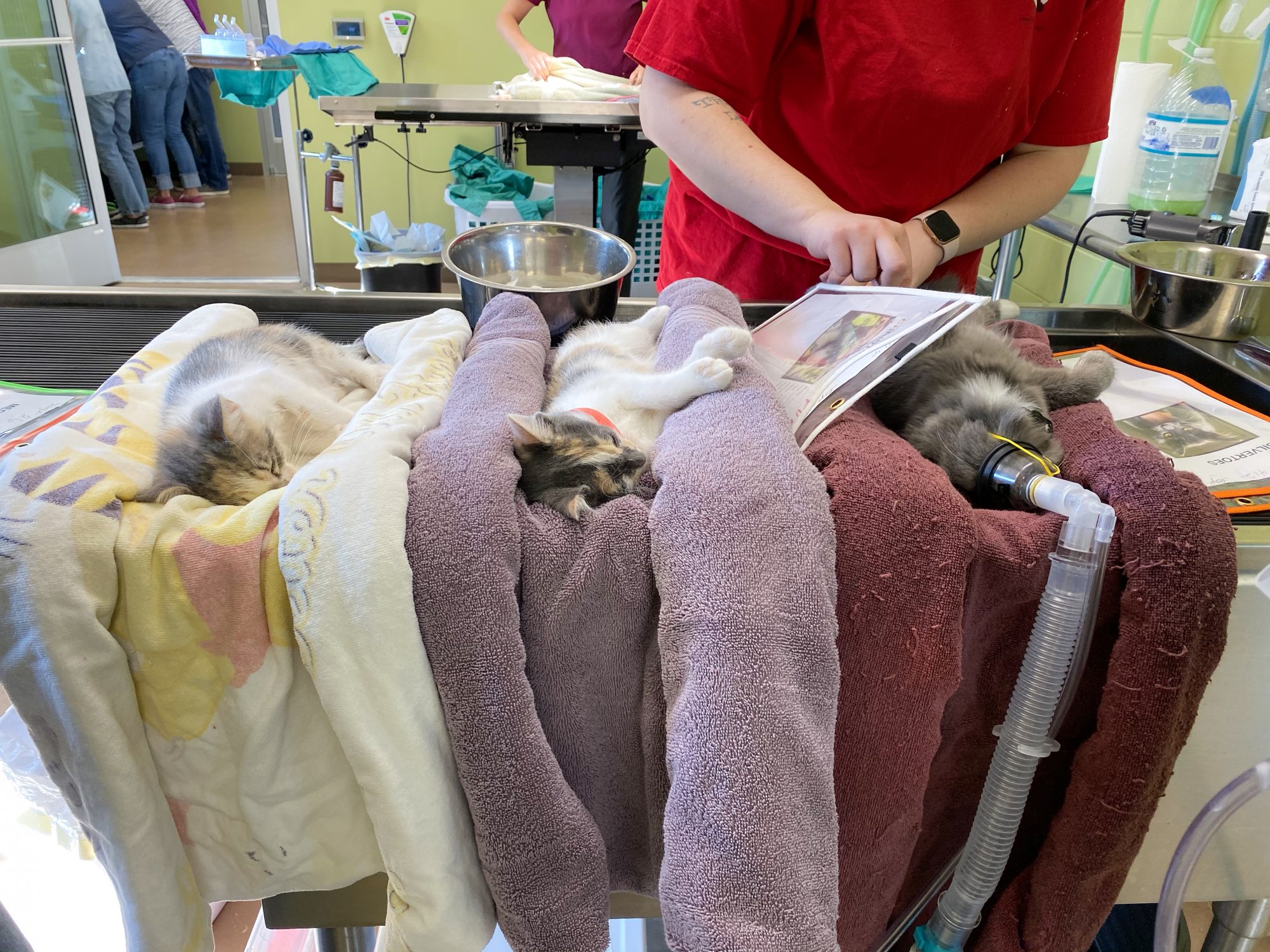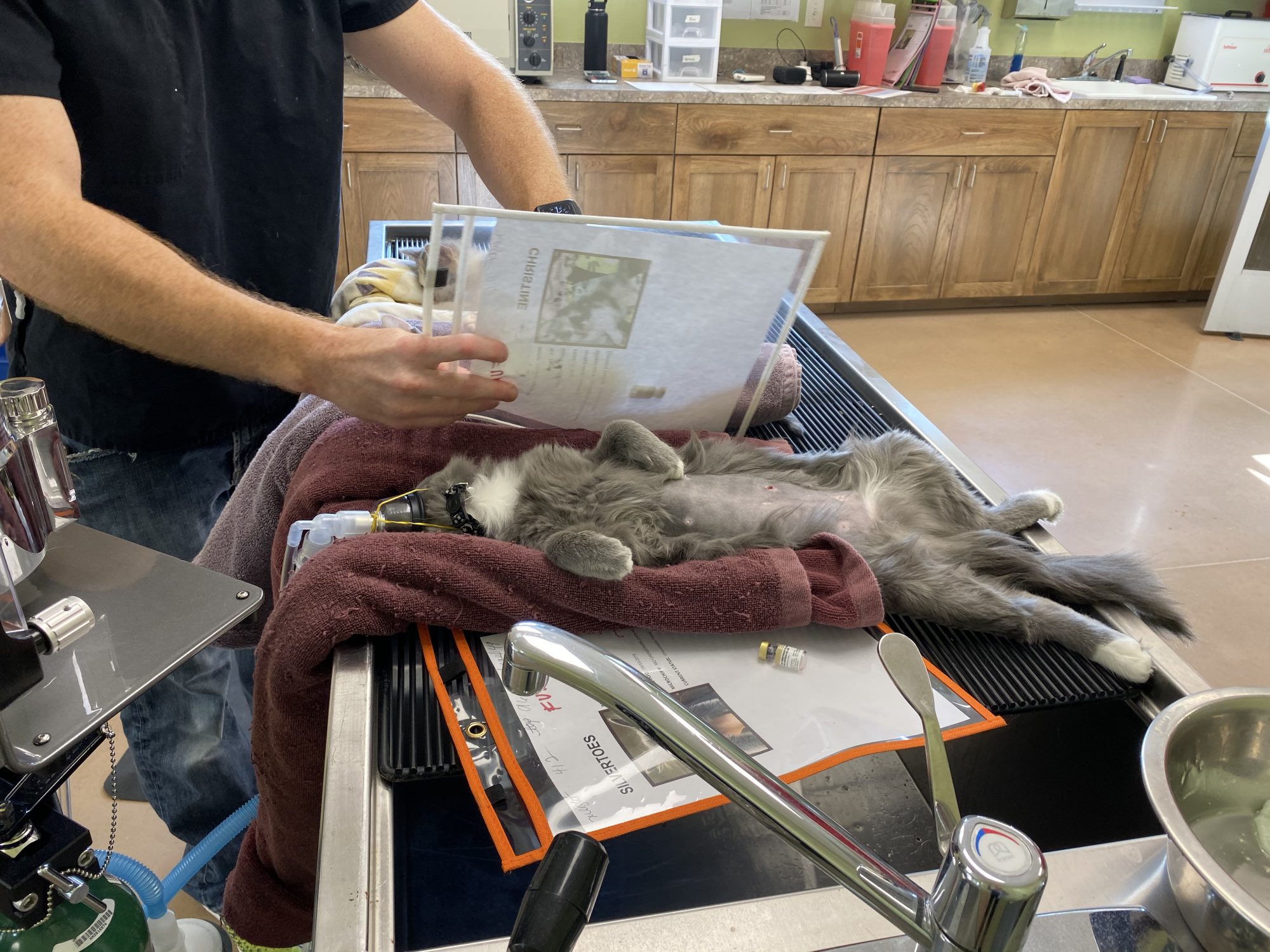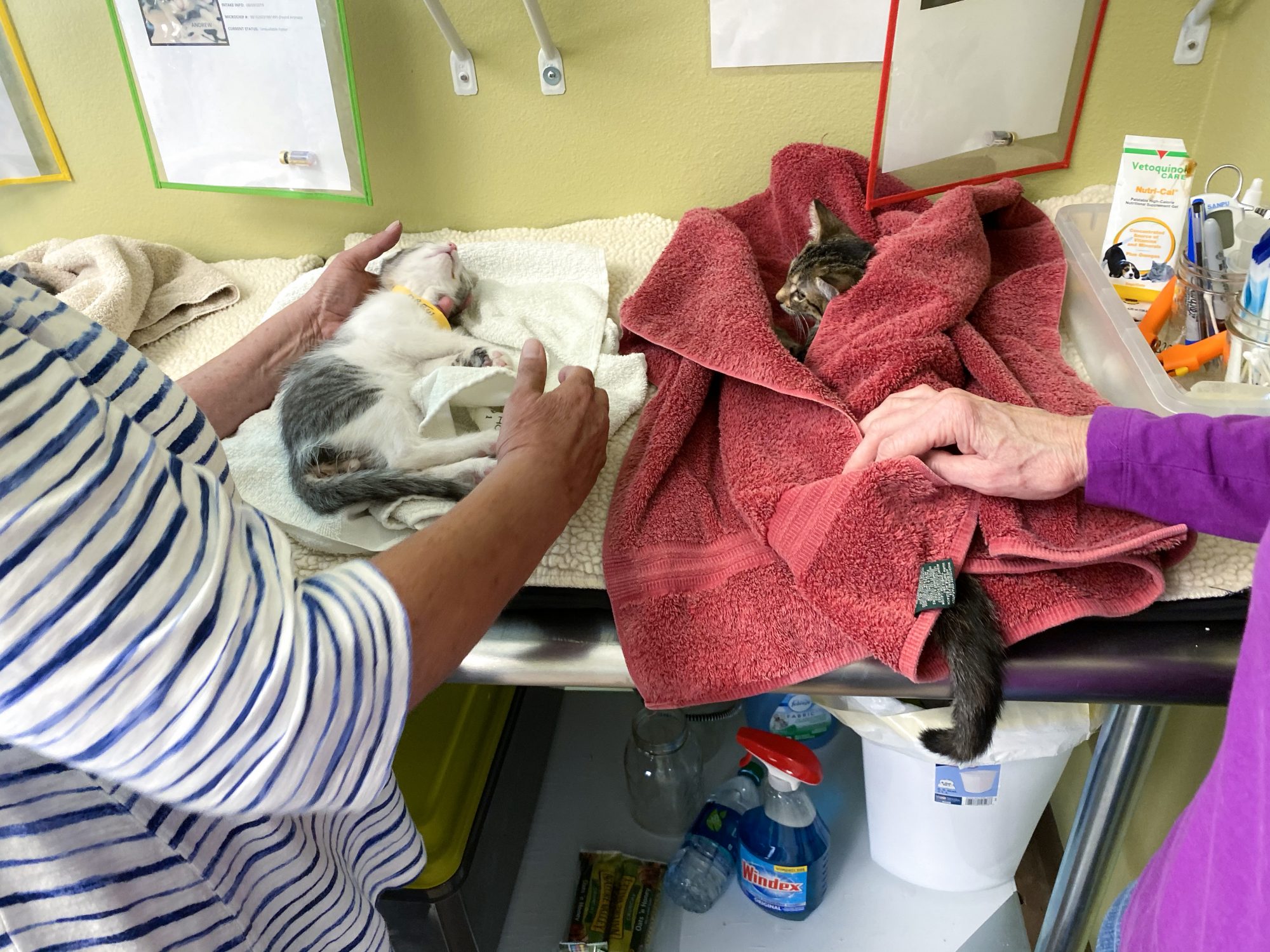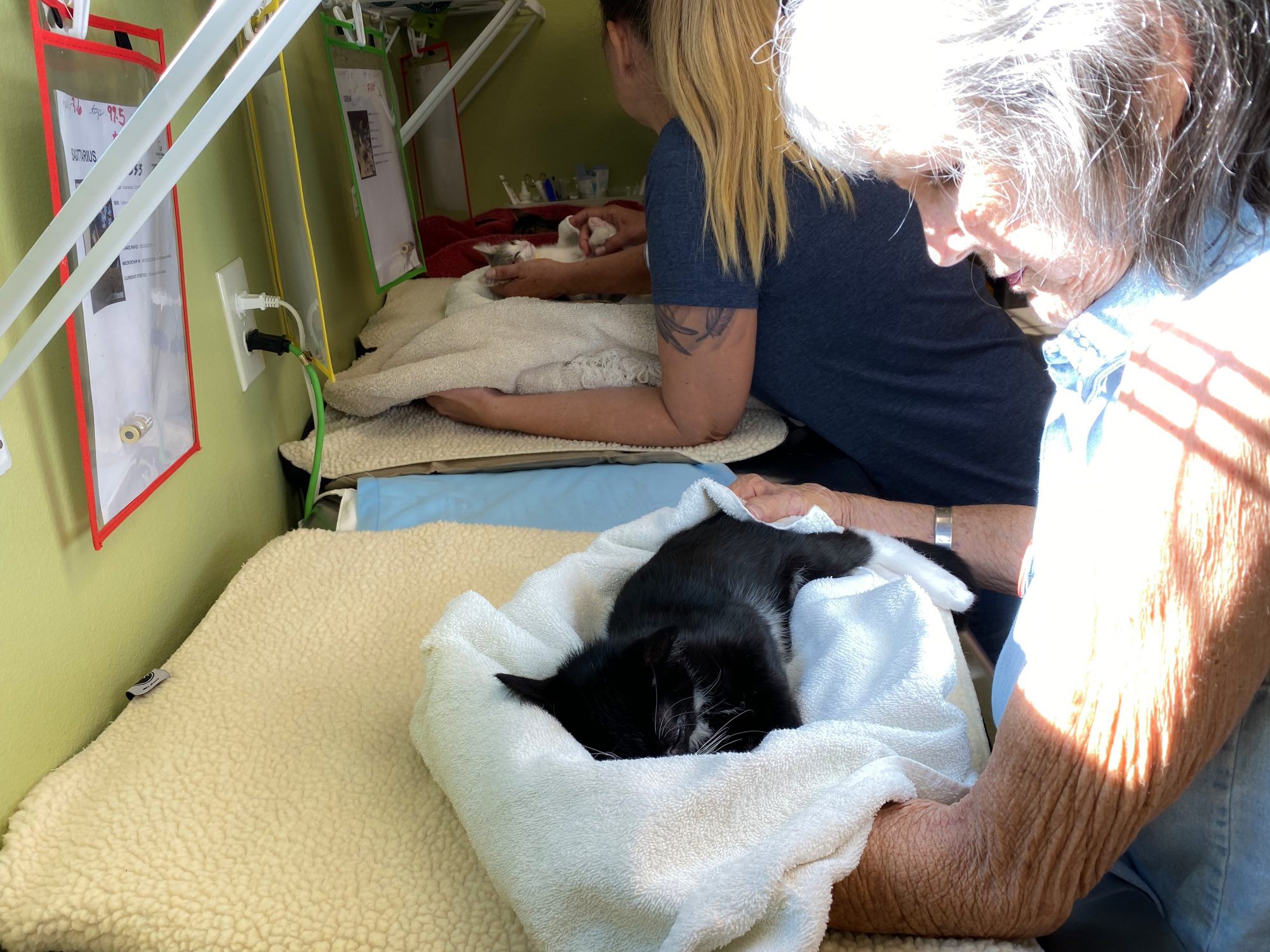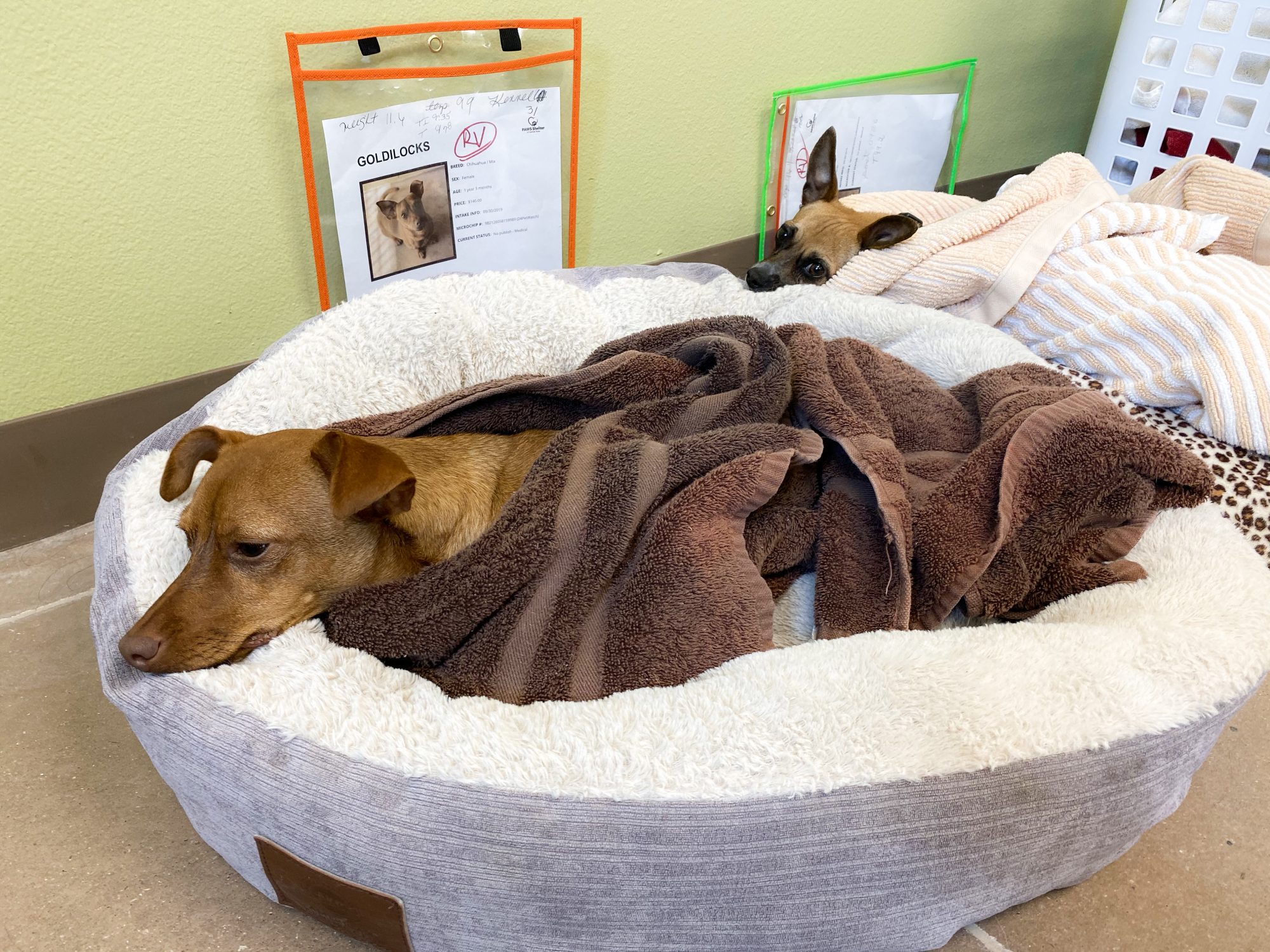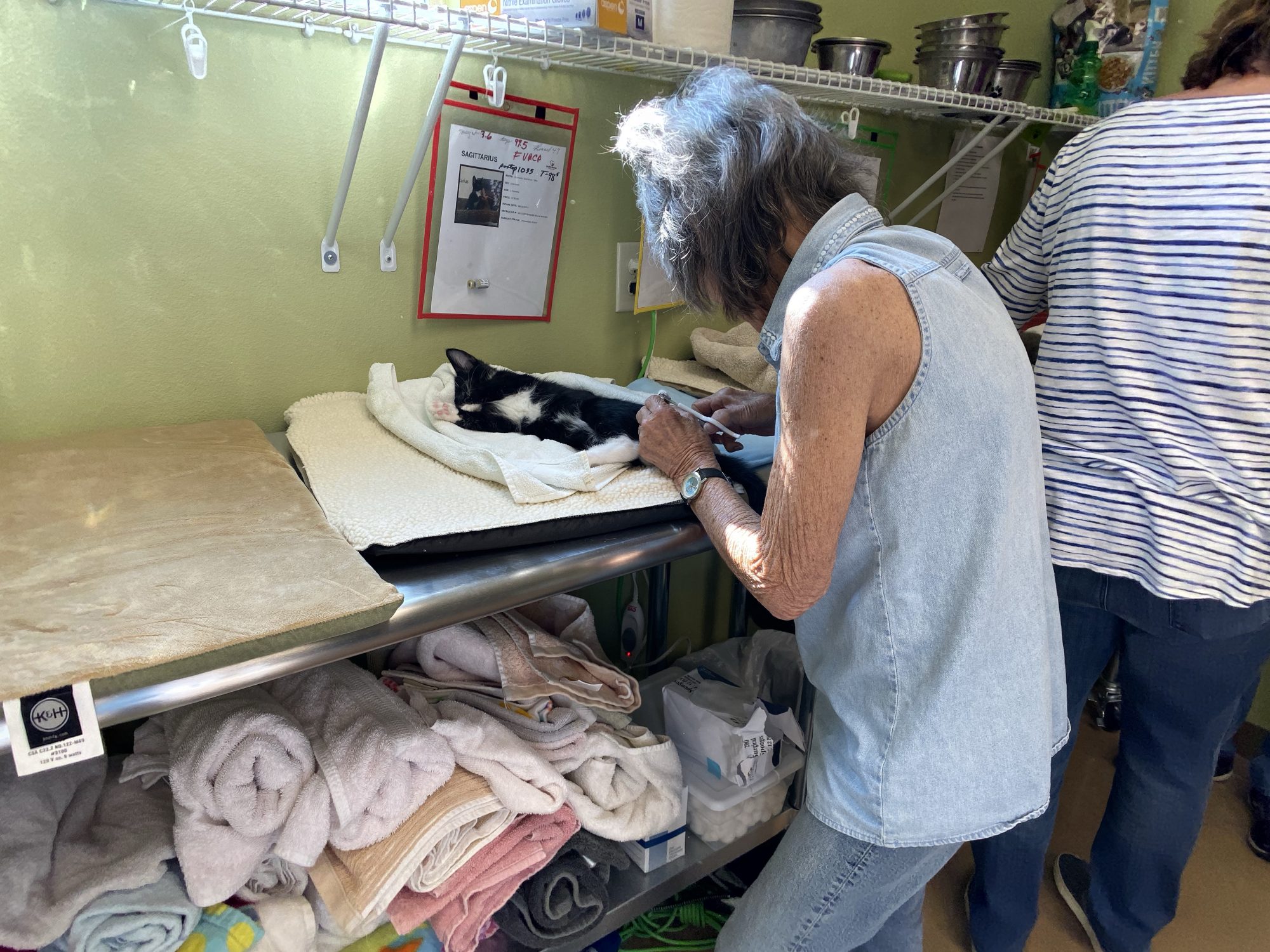 While the doctor works, Andrew, our lead vet tech, and his vet tech assistant prep the next animals for surgery.
Three kittens getting prepped for surgery. On an average day, we spay and neuter between 20-25 kittens, puppies, dogs, and cats.
All shaved and ready to be scrubbed for surgery.
After surgery, our volunteer recovery team help keep the animals warm and cozy while ensuring they wake up from anesthesia without issues.
Keeping a close eye on their recovery progress.
Recovering nice and warm.
Nail trims are easy work on a sleeping kitten.